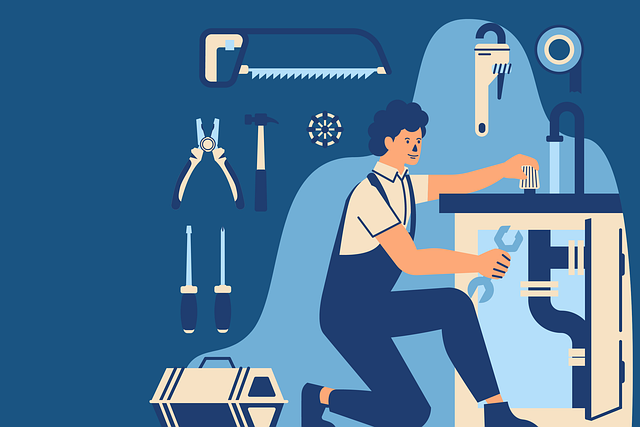 licensed plumberS IN MELBOURNE
Fixing something yourself is a can be satisfying – we get it. However, some things (like plumbing, electrical work and gas lines) are best left to trained professionals who have spent years honing their craft.
Of course, if your kitchen sink isn't draining or the toilet is clogged, by all means grab the plunger or try the old "baking soda down the drain" trick first. But for more sophisticated tasks like fixing a leaky/broken pipe or detecting and resolving a suspected gas leak; it's imperative that you call a certified plumbing professional.
D.I.Y. work in these areas can exacerbate a small problem into a much larger and costlier one, or even pose a serious hazard to your household. So before you start placing your trust in YouTube tutorials, here are three reasons why you should always opt for a fully licensed plumber in Melbourne.
A licensed plumber prioritises safety above all else
No plumbing job is completely free of potential hazards, and certified plumbers are well-versed in mitigating these risks. Whether it involves gas, sewerage or high pressure water flow; qualified plumbers undergo extensive training to avoid exposing themselves to these risks.
They are also equipped with purpose-designed tools and equipment that help to reduce the likelihood of anything going wrong while repairing, replacing or installing any component of your plumbing system.
And finally, a registered Melbourne plumber has access to the necessary protective gear to wear when dealing with biohazards and other harmful contaminants.
The job will be carried out to a high standard, with reliable quality parts
Please don't take this personally, but someone who has spent several years training to become a certified plumbing professional is probably going to deliver better workmanship for longer term results.
Plumbers also have access to a large inventory of the best quality spare parts, and industry-standard tools and equipment that the average hardware store doesn't necessarily stock – like CCTV pipe inspection technology, for example.
When it comes to State and Federal plumbing regulations and industry guidelines, you can rest assured that licensed plumbers regularly re-familiarise themselves with these standards, as well as update their technologies and protocols as the industry advances.
Certified plumbing work comes with a full guarantee, whereas D.I.Y. work most certainly does not.
It will save you money in the long term
You might be reluctant to hand money over for a job that you suspect you may be capable of doing yourself but in reality, all it takes is for one minor thing to go wrong during repairs and you can find yourself calling a plumber for what is now a much more expensive job.
Often with plumbing tasks, something seems like a quick fix until you delve into it and realise it's related to other more complicated problems. Rather than realise this too late, it's best to play it safe and have a registered Melbourne plumber tackle it from the get-go.
Call Simoes Plumbing for no-fuss service from a fully licensed Melbourne plumber
Every plumber in our professional team undergoes a thorough plumbing license check before coming to work with us. Whether your hot water service or solar hot water system needs some attention, or perhaps you need us to clear a blocked drain or repair/replace a downpipe – we are fully certified and highly experienced.